Imperial Moving & Storage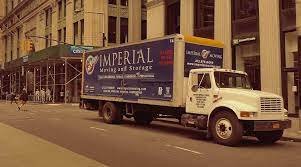 Imperial Moving & Storage Service in New York City, New York. Imperial Moving and Storage is a tightly-knit team of professionals based out of Greenwich Village NYC. They are parents, friends, runners, gardeners, jokesters, and more. They are passionate about partnering with good people and organizations to produce exceptional moving service for all relocation needs.
Their skills are specific and extensive. They are specialists in every aspect of residential or commercial relocation. They create personalized packages with attention-to-detail, in order to ensure that your moving experience is catered to you, pleasant, and efficient.
They exist to help families and businesses arrive at their new homes or workspace. It isn't enough to simply provide transportation.
The service that Imperial Moving provides is the result of a multi-faceted team effort; from planning to moving day, each member of their team works together to make the job as smooth as possible.
Imperial Moving & Storage Service in New York City
SERVICES:
Residential Movers
Commercial Movers
Art Movers
Furniture Movers
Last Minute Movers
Local NYC Movers
Long Distance Movers
International Movers
Packing & Unpacking
Piano Movers
VIP Moving
Storage
Cheap Movers
LOCATIONS:
New York
New Jersey
California
Mon – Fri: 8am – 8pm
Sat & Sun: 9am – 5pm
Top Moving Companies New York List
Best Insurance Agencies in New York NYC 
For Changes in this listing, contact Suniltams